The Therapist
Henry Oliveras LMT
"In the tradition of "The Scholar Warrior"
A.O.B.T.A. Certified Profession Member
NCBTMB Continuing Education Provider ·
Over 30 years of experience in healith & Fitness -
Eastern & Western Massage & Fitness - A truely unique and Whole experience *
NOTE: Eastern Massage/Bodywork (Shiat Su & Tui Na) requires no License in the state of MA. Western Massage requires license in the state of MA
Welcome and thank you for stopping by!
I'm so very glad you found me, hope you will send a email telling me how you found me (so I know what's working) and I urge you read on and learn more, just below.

I look forward to working with and alongside you towards your continued improved health and enhanced quality of life!
In Good Health!

Henry Oliveras

Henry holds a private Holistic Healing practice as well as works with/for Spas, Corporations, Dance, Health and Fitness Institutions as a Corporate Fitness Instructor/Contractor. Eastern & Western Massage therapist Henry and specializes in chronic conditions using a of Body & Energy Work as well as Healing Meditaions and Exercises that include his system "Therapeutic Movement & Positional Release", a blend of Medical Qigong, Dance (Salsa, Hip Hop, Imrpove and Jazz & African Dance", Yoga, Internal Martial Arts like Tai Chi and Self Massage.
Henry incorporates; aroma therapy, crystal work, magnetic energy therapy, music as vibration resonance therapy using voice in healing sound as well as bell and battery in a shamanic capacity when appropriate to achieve a Doppler affect that relaxes mind and body and clears negative energy prescribing healing movements and meditations that include visualizations and healing sounds.
Henry is a considered a Master Level Medical Qigong Energy Therapist, Medical Qigong Healing Movement & Meditation and Martial Arts Fitness & Self Defense instructor in the areas of Tai Chi, Ba Gua & Hsing Yi producing one multi gold medalist in Tai Chi and Tai Chi Pushing Hands, began his training in Martial Arts at the tender age of 9 displaying a passion for healing at the age of 12, began formal training at 21 and is a Published Writer with articles in Qi Journal and other publications on Tai Chi and Qigong.
Credits
Founder, Holistic Therapies & Fitness Programs
Former New England School of Acupuncture Faculty Instructor
Former Charles River School of Shiatsu Dean of Internal Arts & Instructor
Lecturer for the US Army - Visit US Army 2005 Issue of the "Yankee Engineer" publication, www.nae.usace.army.mil/news/june2005.pdf

Eastern & Western Education
Cortiva Massage Institute Graduate, June 28, 2012
Charles River School of Shiatsu, 1994
PhD Candidate in the area of Metaphysics (current Studies)
Henry works closely with the senior population leading Light Weight, Resistance Band and Cardio Martial Arts and Hip Hop Dance incorporating Eastern and Western Medicine for a "Whole" work out.
(please visit our "Therapeutic Movement & Martial Arts section to learn more about Medical Qigong, a wonderful healing system that incorporates Taoist, Buddhist & Tibetan forms of solo and interactive dance, play therapy, visualization, sound and energy work as healing techniques),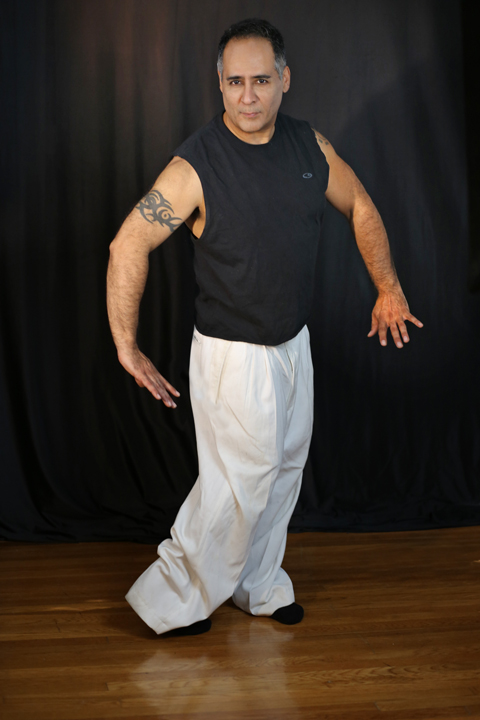 The Fitness Instructor & Performing Arts
Certified Yang Style Tai Chi Form, Pushing Hands and Combat Instructor - Bestselling author of "The Tai Chi Hand Book" and Former Student of the late great Grand Master Professor Cheng Man Ching, Master Herman Kauz, 1991.
Chen Style Tai Chi's, Master Wang Hai Jun,– ongoing
Medical Qigong, Taoist Ba Gua Zhang & 5 Element Hsing Yi, awarded a Grant to study in China, Grand Master Zhang Yuan Ming; Yuan Ming Medical Qigong
A dancer, performing and recording artist under the name "Que Unlimited", Henry enjoys Yuan Ming Qigong because it holds elements of dance as does Tai Chi and especially Ba Gua. He learned to write music and perform from his father who was also a musician and performing artist. Henry learned and practiced Salsa and Meringue from boyhood and has one 'Healing/Tribal" release in collaboration with, Native American Flautist, Cynthia Gallant, under the group name "Tribal Winds" entitled "Spirit Call", several R&B releases under the name Que Unlimited on line, performs throughout New England, primarily the greater Boston area, and is one of the few artists that incorporate dance into his performances. Henry learned and practiced Hustle also Club & Free Style (Improve) through his teen years and provides dance instructions.
Dance Studies,
West African Dance
Jazz/Funk
Street Dance with elements of Hip Hop
Dance Credits,
Henry has and continues to perform live on Cambridge Community Television, Cambridge Ma
Jazz/funk/hip hop teaching engagement at the Jose Mateo Ballet Theatre in Cambridge Ma June 6, 2012 for their "Dance for World Community" Festival
Somerville Community TV as a backing Improv Dancer on the "Occupy Yourself" show with Master Dance Instructor, Wyoma, who is well known for her "Healing African Dance" video, www.wyomadance.com, Somerville Ma

We welcome you and know you will enjoy the many benefits of his crafts and their integrations *